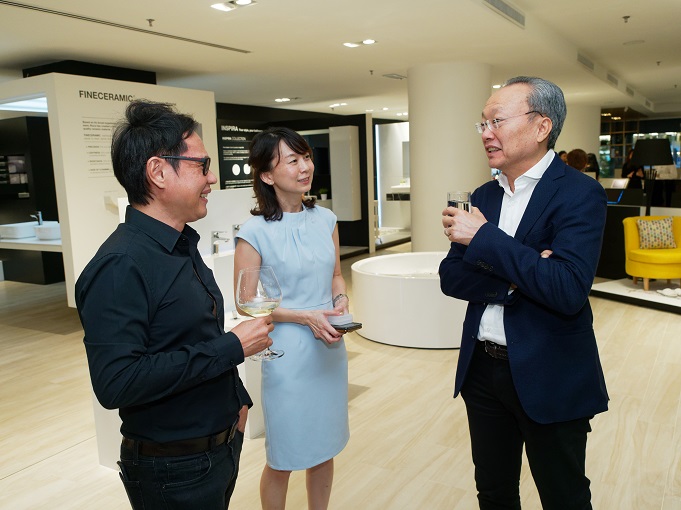 Friends from different background gather as one
Roca Friends Club was established to further cement our relationship with our clients and distributors. The inaugural event was held at the Roca Experience Centre, featuring a Spanish theme, with paella served and Spanish singers providing entertainment.
Prominent figures such as Dr Tan Loke Mun and Prof Robert Powell shared their experience and expertise on architecture design and challenges facing the industry.
Dr Tan, a renowned architect, helped to set up Malaysia's Green Building Index (GBI), and is best known for having the first GBI Platinum-rated house in Malaysia – the S11 house.
Prof Powell, the Professor of Architecture at Taylor's University in Selangor, Malaysia, has authored and edited more than 30 books covering modern architecture in South East Asia. He discussed his popular book, The Tropical Malaysian House, which showcases 25 innovative houses by architects and art designers in Malaysia.
During the event, Dr Tan and Prof Powell hinted at an upcoming collaboration, which will no doubt be a resounding success.