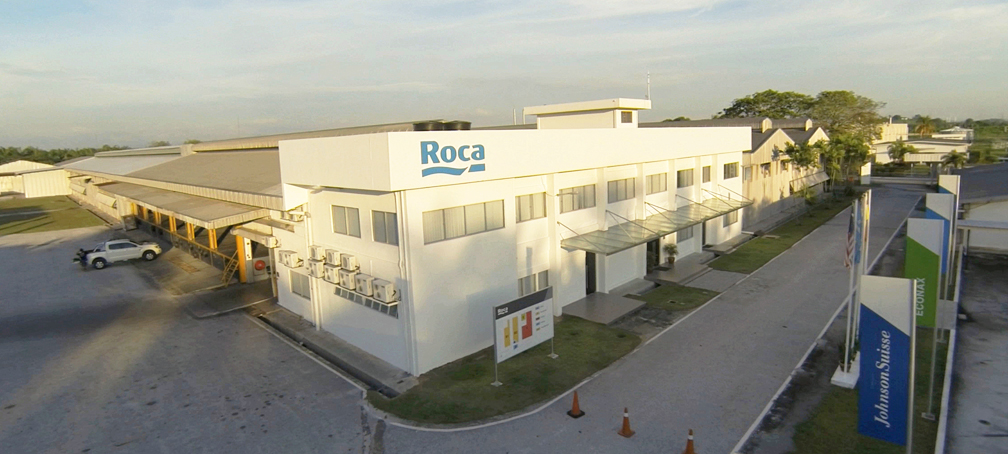 Johnson Suisse Sdn Bhd started operations in Malaysia, in 1964. For over 50 years, JohnsonSuisse has been a leading brand name in Malaysia sanitary ware industry providing homes, business and industries with a complete solution of bathroom products. In 2006, the company was acquired by Spain's Roca Corporación Empresarial S.A.

With a strong history and skilled expertise in sanitary ware, JohnsonSuisse has established itself as a major player in the sanitary ware industry in Malaysia. The company constantly strives to set high standards for itself and is committed to maintain its position as an industry and market leader to take it to the next level of excellence.
Guided by its parent company the Roca Group - one of the world's leaders in the bathroom industry, operating in over 136 international markets, JohnsonSuisse has become a major supplier of commercial sanitary ware throughout Asia Pacific, Middle Eastern and Australian market. The Johnson Suisse brand has become the reference point for consumers and professionals alike in Malaysia and Singapore, and its products are specified in prestigious hotels and housing projects in Hong Kong, China and Sri Lanka, amongst others.
JohnsonSuisse's bathroom solutions are marketed through a network of local distributors. A sizeable portion of the company's products are also exported to Singapore, China, Hong Kong, Brunei, Philippines, Cambodia, Vietnam, Myanmar, Pakistan, Sri Lanka, Taiwan, Australia, New Zealand, Papua New Guinea, Maldives, Mauritius, UAE, Saudi Arabia, Lebanon, Qatar, Nigeria and Chile.
JohnsonSuisse sanitary wares are made from durable, scratch-resistant vitreous china, and are polished with high quality glaze, which carries a lifetime warranty against manufacturing defects. With proper maintenance, you can be assured that your bathroom will retain its clean and sparkling functionality for generations and its presence locally and internationally.