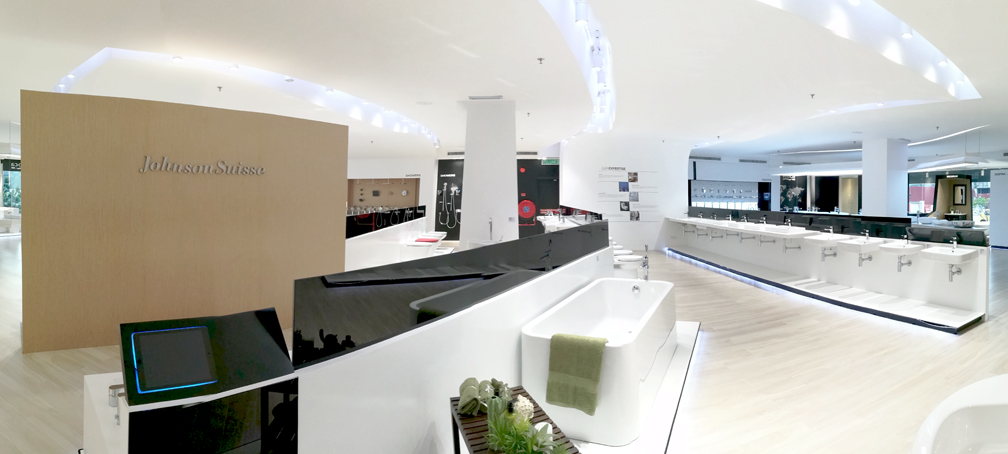 JohnsonSuisse a well-known sanitary ware brand brings an ideal bathroom experience to Roca Experience Centre in Quattro West, Petaling Jaya. Through the 8,000 square foot center opened since 2016, the light-hearted mood with a real lifestyle ambience gives people a great comfortable and boundless moment of an ideal bathroom.

Over decades, JohnsonSuisse has launched countless of innovative, design-driven and award-winning bathroom and kitchen fittings in market. With the improved living standard of people, JohnsonSuisse ambiences highly presenting an intimate living space, a room in which people can visualize the highest levels of comfy and the greater space of meeting a wide variety desires and requirements.

Knowing how one can just own an ideal bathroom in multiple ways and boots up one's quality of life was JohnsonSuisse biggest go-getting throughout the showroom. JohnnsonSuisse display certainly turned out to be one absolute trendy and the fluid design of the space will draw visitors and sure to be etched in everyone's minds.