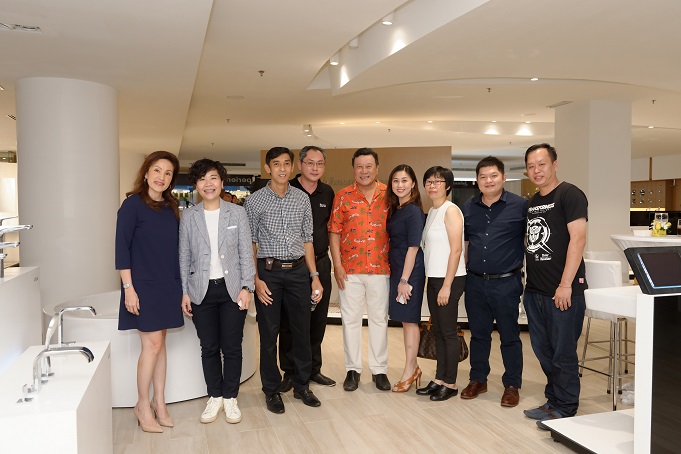 The Launch of Johnson Suisse Circle
Top JohnsonSuisse distributors were treated to an exclusive evening at our showroom in Petaling Jaya in December 2019. During this event, we showcased our new JohnsonSuisse image, including our new logo, colour scheme, packaging, showroom design and more.
While sharing new advertising ideas, industry happenings and product updates, attendees bonded over plates of freshly cooked paella, hors d'oeuvres and drinks, while being serenaded by a Spanish singer. As part of the JS Circle, these distributors enjoy greater discounts and have the opportunity to meet and bond with fellow distributors from Malaysia and Singapore.