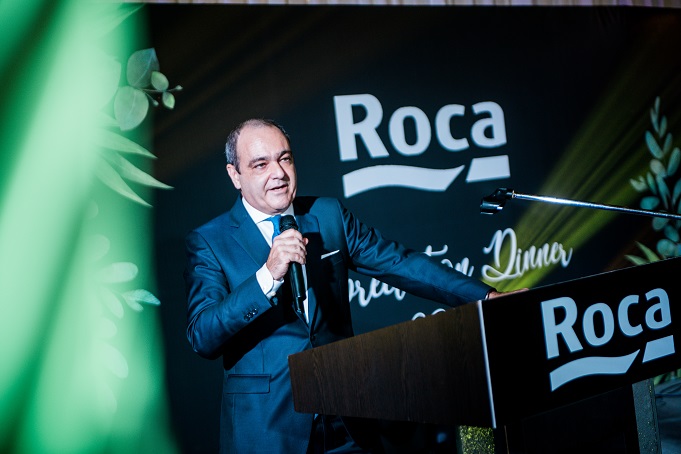 Roca's Annual Distributor Dinner took place at TPC in Kuala Lumpur on 30 April 2019. For the first time, we held the dinner outdoors on a golf course, under a charming transparent canopy.
The event kicked off with a flawless tango dance performed by Argentinian dancers Fernanda Cajide and Alejandro Segovia. The 420 guests present were also entertained by classically trained singer Izen Kong as they enjoyed a multi-course Chinese dinner.
Throughout the evening, awards were handed out to top distributors for Johnson Suisse across Malaysia, as well as top distributors for Roca, JohnsonSuisse and Laufen in Singapore. We also handed out awards to top export distributors for Roca and JohnsonSuisse.
The event closed with another outstanding tango performance, followed by drinks and special door gifts for guests.